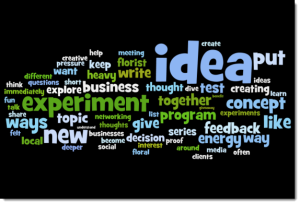 What went down in the 2013 workplace for both the independent business consultant and hired employee!

Here it is…part 5 of my 2013 blog recap series on workplace culture. This series of blogs has been broken into two segments. The first one encompasses the traditional work place environment where an employee goes through the interview and hiring process. They are placed on probation for a period of at least 90 days to bring them up to speed. Some of these new hires were given the necessary training and mentoring, but more often than not…they were left to flounder to succeed or fail on their own.
Organizations with mentoring programs, work-life balance initiatives, open communication policies, viable social media policies, and more empower employees and get them excited about their role and contribution to teams. These organizations experience more cooperation, collaboration, and team work. Profits increase over the competition and the employee turnover rate drops dramatically. So be sure to see how these organizations engage employees!
Challenges and Rewards of Self-Employment 
The second series of workplace culture blogs are centered on the ever growing realm of business consultants, independent trainers and facilitators, and freelance workers. With massive layoffs from the recession, these highly talented and innovative employees sought self-employment and have gone on to become a dynamic part of today's workforce. These individuals are the CEOs of today's independent workforce. They choose the clientele that fit their skill set and work alongside organizations as a valued partner.
However, with that being said, business consultants and independents face overwhelming challenges and obstacles from both inside the company they contract with and outside the company.
Many consultants come face to face with the realization that many organizational leaders are less than enthusiastic about initiating the change recommended by the consultant to ensure renewed success after a lengthy recession.
Other consultants lack a complete toolbox of teambuilding resources and activities to complement the organization's existing resources.
Several business consultants find themselves working harder and not smarter –and for less pay!
Many independent business consultants struggle with the "sales" process when it comes to negotiating fees and services with clients. They don't get past the initial interview.
Whether an employee for an organization or an entrepreneurial business consultant, workplace cultures all share one thing in common…people. It's how companies manage their most valued assets…employees and valued partners alike…that determine the success or failure of a company. Will organizations adhere to the short-term quarterly goals methodology or plan for long-term sustainability? Be prepared for an eye-opener.
So here they are…..the 2013 workplace culture blogs:
How Organizations Help Employees Beat the Sunday Night Blues
(And no….telling them "at least you have a job" is not a motivator!)
The Top 25 Companies For Work-Life Balance?
5 Reasons to Embrace Social Media in the Workplace
Team Building Exercises Beat Employee "Sunday Night Blues"
What Does TIGERS® Mean To Work Culture?

Leadership and Team Building: Satisfy Short-Term Quarterly Goals or Plan for Long-term Sustainability?

How to Avoid the Pitfalls and Become a Successful Business Coach or Consultant  
 (Boost your consulting business income in 2014)
Hot Markets For Your Business Consulting Career
These 3 hurdles Can Mean Failure for Your Team Consulting Business

5 Pain Points Experienced by Independent Consultants and Trainers

What Makes One Business Consultant More Successful than Another?

3 Hot Industries for Business Consultants and Coaches in 2013

What Makes One Business Consultant More Successful than Another?

7 Mistakes Business Consultants Make to Secure Steady Income
If you missed the first 4 parts in this blog series, not to worry! Here are the links to my previous posts so you won't miss a thing.  Polls, Research, and Surveys,  Management, Leadership, HR Issues, Employee Engagement, and Kudos to Progressive Leaders and Organizations. Pick a blog series, share with friends, and most importantly learn from the information-packed articles about common business pitfalls and the secrets of transforming your business culture for success.
Copyright TIGERS Success Series by Denise McGill
About TIGERS Success Series
TIGERS Success Series is a team development consultancy based on 6 core principles that anchor high performance team dynamics. These principles are trust, interdependence, genuineness, empathy, risk and success. TIGERS offers licensing and certification to team building trainers and consultants interested in expanding their practice to serve organizational leaders from the break room to the boardroom. .Learn more.