What if you could improve employee engagement, talent retention and your employee coaching skills with a simple and comprehensive solution?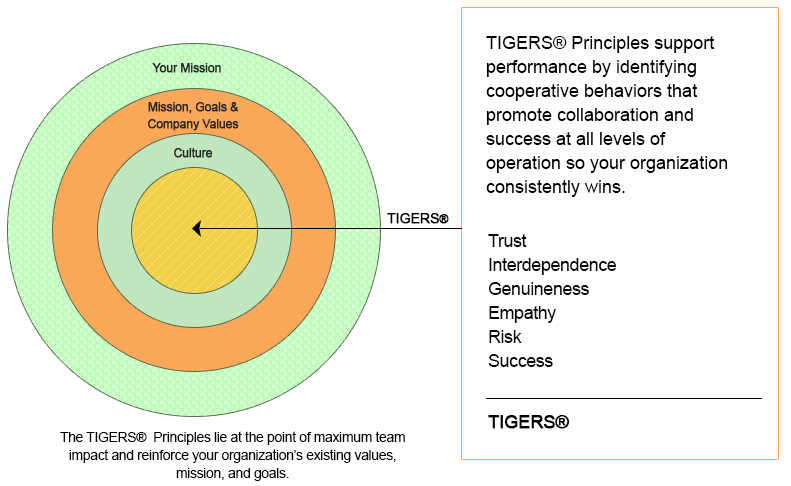 Close Your Leadership Gaps Without Leaving the Office
Double tasking is often the failure of your best leadership intentions.  However, TIGERS® new bundled tools and coaching templates make it easy for you to improve both your work-group performance while improving your leadership skills. This outcome makes your department goals and work group relationships more successful for financially beneficial outcomes.
The TIGERS 6 Principles™ are measurable and readily experienced by how employees relate to you, to one another and the goals they achieve. They also prescribe exactly what is necessary to transform an adequate team into an exceptional one. This points you in the most profitable direction for closing the gaps in your leadership skills that produce cost savings or productivity improvements in your department.
The TIGERS 6 Principles™ Leadership Training Provides:
Eight 20-30 minute audio training components so you can learn while on the go.
Eight short Introductory videos that give you the training overview for each component.
Downloadable handouts with coaching questions for each component so you can record the strategies and concepts that are most important to your success.You can also customize these handouts to use with your employees.
Leadership self assessments.
A training work room that is available to you 24/7 through your unique password so you can learn at your own pace and according to your schedule. And, you retain your access for a full year.
A copy of the course book TIGERS Among Us – Winning Business Team Cultures and Why They Thrive (perfect bound for United States participants and in e-book version for participants residing outside the US).
Useful checklists to use for your own development and with your employees.
Optional bi-weekly or monthly executive coaching that serves to mentor and streamline your performance.
Learn to forge leadership and team behaviors that are most important to your success as a leader.
Receive one year access to our training room so you can learn and implement at your own pace.  This leadership series offers you the opportunity to build measurable success one step at a time. Since we have been building teams and coaching leaders since 1989, our years of experience and client success demonstrates that this is the responsible way to learn — by doing it. If mentoring and coaching is another option you choose, schedule a business call to learn more.
For Self-Guided Study Enroll today.
Enroll now for one easy payment of $169.00
Once Enrolled, How Does It Work?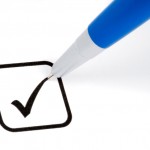 Once you enroll in the TIGERS 6 Principles Leadership Course, you will receive an email confirming your purchase.
Your link to the training room is developed exclusively for you by our team and you receive it within 24 hours with the exception of weekends when your link comes on the next business day. Expect emails from us during your onboarding. Your successful access to your training room is important to us.
Be sure to use your regular email address when you enroll and look in your spam folder if you do not see your confirmation receipt right away.  You will not want to miss your access credentials, links, and successful onboarding into your training room.
One-on-one Leadership Coaching Packages are also available.
There are times when leaders want an impartial third party to bounce ideas off of or debrief something that has happened at work. TIGERS Licensed Coaches have received certification from the International Coaching Federation and through our elite licensing process. We will tailor what works best for you. Schedule a phone call today to learn more.