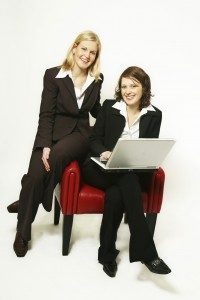 Managers and executives either help or hinder  team performance.  Perhaps their leadership coaching strategies were not well formed and planned out. Perhaps their leadership coaching strategies were not  on the corporate radar at all.  I know you have been there.  You've seen it.
Managers and executives are important for team member success. If they don't view themselves as leadership coaches first, however, then they are missing a key leadership skill.
When they do view themselves as coaches, there are a number of positive results:
First, they are invested in their people and their people feel it and go the extra mile to achieve goals;
They achieve their goals through their people rather than just achieving goals alone; and,
Team members are engaged and respond to correction more positively.
This opens the space for greater team member loyalty and growth within the company. When this happens, successful leadership coaching contributes to a work culture that values its individuals. This translates into lower turnover rates, better engagement and higher profitability for the company.
Performance is sparked.
Leadership coaching strategies for improved performance
With the following leadership coaching strategies, leaders can learn to become improved coaches and more effective managers. They are better able to lead teams to success.
Engage in frequent conversations.
The days of annual performance reviews are long gone. Instead, replace this practice with regular feedback conversations that occur as frequently as necessary.
According to Gallup research, only 21 percent of employees feel that their managers are providing meaningful feedback that motivates them to perform at an outstanding level.  This points to a performance management problem for managers.
Annual and semiannual reviews do not offer enough opportunities for frank discussions.  Without ongoing feedback, team members are left feeling confused. They do not know if they are meeting expectations or even performing their core job functions satisfactorily.
While most managers understand that they need to engage in more regular conversations, many struggle to carry out this responsibility.  They don't know where to start.  This is where additional training on workforce behavior that builds strong teams and behaviors that cause predictable problems comes in.  This training provides managers with a wealth of coaching information that proves invaluable for engaging employees on a weekly or biweekly basis.
View yourself as a coach.
Rather than viewing yourself as a manager, boss or leader, view yourself as a coach instead.  Effective leaders understand that hard skills can be taught, but soft skills like attitude and behaviors for working well with others are harder to teach. They are also  more important for success.  Some leadership coaching strategies include:
Avoid hiring based on past experience;
View yourself as a coach who works with team members to bring them up to stellar performance levels;
Offer continuous training for employees; and,
Engage in continuous coaching training to keep your own skills up as a coach.
These strategies will help you mentor and encourage your team members to grow.
Learn to say no.
As a leader, you might take on as much responsibility as possible and to agree to whatever opportunities that come your way. But to truly be effective, you actually need to take on less and learn to say no.
Effective leaders understand that when they say yes to something, they are also saying no to countless other opportunities such as having developmental conversations with staff.
Instead, take the time to carefully assess your time commitment and your ability to complete tasks effectively. If taking on another yes leaves you pulled in too many directions, this is a mistake.  Save the yes for projects or activities that have a measurable impact on the organization. In the meantime, develop your staff.
Focus on the how.
How you reach your goals is frequently more important than the end result.  This means  focusing on processes rather than the results.
If your only concern is the bottom line, then your team may follow suit.  They might engage in harmful business practices just to make the most money.  An example from years ago was the Ford Motor Company Engineering fiasco known as the exploding gas tank.  Engineers alerted the company to a problem with the Ford Pinto fuel tank placement.  Instead of correcting the issue, which also involved recalling thousands of cars, executives decided that lawsuits for wrongful deaths would cost less than re engineering and recalling cars. They were wrong.
While less drastic decisions than recalling cars might work for your organization in the short term, it's not a sustainable business practice. Employee turnover increases. Customers are lost.  Instead, leaders must focus on teaching their team members how to achieve goals the right way.
Empowering, engaging and teaching team members are some of the most important successful leadership coaching strategies.  This ensures that both leaders and team members grow and develop in their positions and within the organization. To become better coaches, leaders benefit from:
Engaging in frequent conversations with their team members;
Viewing themselves as coaches, rather than managers;
Learning to say no when necessary; and.
Focusing on the processes for success, rather than just the bottom line.
With these strategies, leaders can become better coaches and better lead to success.
Care to take this conversation deeper?
We found the following resources helpful in adding to the conversation:
This 1 Word Will Make You a More Effective Leader Today

Win the Fight Against Normal: 3 Steps Toward Experiencing Greatness
Copyright, TIGERS Success Series, Inc. by Dianne Crampton
About TIGERS Success Series, Inc.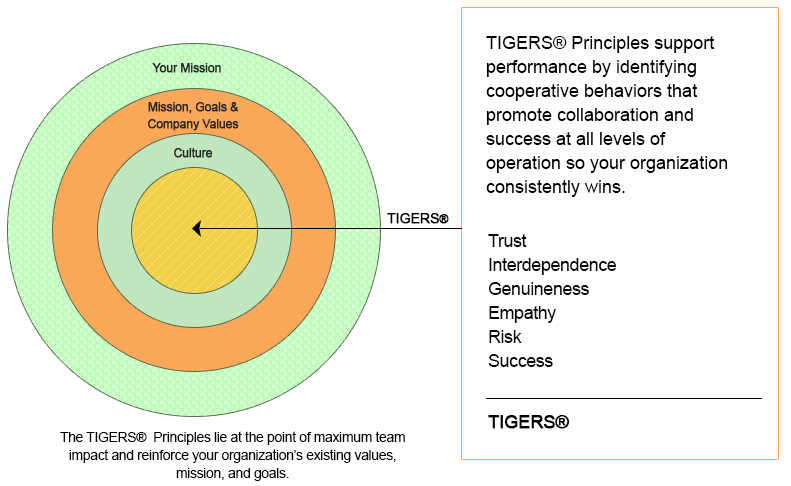 TIGERS® Success Series provides a comprehensive, multi-pronged and robust system for improving both your work environment and profitability.
We specialize in training your managers in group facilitation methods that build workforce cooperation and high performance team dynamics. Scaled to grow as your organization and leadership performance grows, our proprietary Team Behavior Profile and  Management training workshops are based on the six principles we have found to be the right mix to make this happen.
The TIGERS 6 Principles are Trust, Interdependence, Genuineness, Empathy, Risk and Success. Born from our many years of business, psychology, and educational group dynamic research, and subsequent four years of independent evaluation, we instill and sustain behaviors that improve work group performance and talent retention for measurable ROI.
TIGERS has served committed leaders who desire enhanced cooperation among departments, teams, managers and individual employees. This heightened level of cooperation leads to improved revenue, purpose, commitment and impact. Employees quit companies because they don't get along with leaders and co-workers. Work culture refinement and behaviors that build strong relationships erase this trend remarkably fast.
For more information or to request a presentation to your group or association,  call 1+541-385-7465 or visit http://www.corevalues.com .