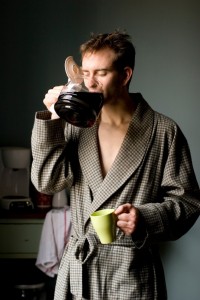 Do your employees drag themselves to work, hacking and coughing and spreading the bug to everyone else in your company? Do you provide flu shots for your employees? Do you provide working from home opportunities for people who are feeling under the weather? What is your policy toward human beings who get sick from time-to-time?
The Smaller the Business the Bigger the Flu's Cost Impact, According to Pepperdine Private Capital Markets Project and Dun & Bradstreet Credibility Corp.
That bug that's going around might be bugging your bottom line if you are a small business owner, according to a new survey from Pepperdine University, conducted in partnership with Dun & Bradstreet Credibility Corp. So what are you mitigation strategies to build a workforce community that carves out space for the undeniable reality that people get sick?
The flu outbreak has hindered growth opportunities and the ability to hire people, according to the overwhelming majority of businesses taking part in a survey by the Pepperdine Private Capital Markets Project, ongoing small business financing research at the University's Graziadio School of Business and Management.
Of the 679 privately-held businesses across the United States taking part in the survey, 9 percent reported the flu hindered opportunities for growth, and 3 percent reported problems hiring because of the flu.
"The perception that the flu outbreak is hindering their opportunities for growth is somewhat surprising because the flu is a temporary condition that should not impact the trajectory of the company. The fact that nearly one out of ten respondents said 'yes' is both unexpected and troubling," said Dr. Craig Everett, assistant professor of finance at Pepperdine and associate director of the Pepperdine Private Capital Markets Project.
Though most companies surveyed said they had no one out with the flu at the time of the survey — Jan. 14-27 — there were 84 companies reporting at least one person out, with fewer saying there were multiple employees out and one company reporting more than 50 people out.
There's a direct dollar cost to companies experiencing employees out due to the flu.
Smaller companies — those with revenues of less than $5 million — reported each sick employee cost them an average of $22,802. For larger companies, the average cost per sick employee was $15,806.
This makes perfect sense for the business owner with 10 employees who loses one for a week due to flu. That is 10% of this employer's workforce. I almost didn't publish these findings because the sarcastic character in my head said, "Duh". But when I looked at the financial impact in quantifiable terms the financial impact is astounding.
And though flu shots for employees might help, employers considered their own bottom line as well: 77 percent of companies did not arrange for shots; 20 percent provided them at no cost to the employees, 2 percent offered them at a discount, and 1 percent offered them, but the employee had to pay.
A higher percentage of large companies provided shots as opposed to smaller ones. Employees at smaller firms tended to stay out sick longer — 7.4 days vs. 3.6 days for employees of larger firms.
"It is clear from our survey results that the flu outbreak has impacted small businesses more severely than medium and large businesses," said Jeffrey Stibel, chairman and CEO of Dun & Bradstreet Credibility Corp. "One possible explanation is that absenteeism is more likely to result in business interruption for small firms because there might not be anyone to temporarily cover for the responsibilities of the missing employees."
Telecommuting or working from home was an option, but not one that was used very much; 106 companies said one employee worked from home, 46 said two worked from home but most said no one did. Larger companies reported a higher percentage of sick telecommuters — 75.4 percent — than did smaller companies (38.4 percent).
Leading the survey were Dr. Craig Everett, assistant professor of finance at Pepperdine and associate director of the Pepperdine Private Capital Markets Project; and Dr. John K. Paglia, associate professor of finance and director of the Pepperdine Capital Markets Project.
OK, now the sarcastic character in my head is saying, "Humph! Serves them right." I echo Dr. Craig Everett's surprise that the flu bug could alter the financial trajectory for a company.  It seems to me that leaders who are driving their companies out of the recession with the slim hope of attracting and retaining top talent are rebuilding workplace communities of belonging, competence and mutually beneficial care — or — are we going to see even more buy-outs and mergers than I have previously projected due to flu?
Copyright TIGERS Success Series by Dianne Crampton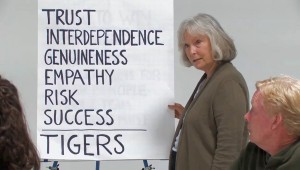 About Dianne:
Dianne Crampton is the Founder of TIGERS Success Series. She is the leader in building successful quality-focused and cooperative team culture communities. She certifies "Team Builders" in the use of the TIGERS proprietary Team Development System.
A thought leader in the team culture movement, she has been published by Barrett Koehler, Pfeiffer (an in print of John Wiley & Sons) and Three Creeks. Her latest work, TIGERS Among Us: Winning Business Team Cultures and Why They Thrive has received international acclaim. Nominated by Merrill Lynch for Inc. Magazine's Entrepreneur of the Year Awards for a team culture change system that helps leaders bring about desired team culture change remarkably fast. She certifies and licenses consultants, facilitators, and HR leader to use the proven TIGERS team culture system within their organization with measurable success. TIGERS helps leaders build and improve trust, interdependence, genuineness, empathy, risk, and success in teams which results in a dynamic work environment that attracts and retains very talented, quality-focused people. Subscribe today to receive instant access to Dianne's general membership where like-minded professionals discover valuable resources for team, leadership, and cooperative work environment development that grow organizations in a scalable and measured way.