TIGERS® Certification and Licensing

Team Development and HR Specialists
You have tried team building activities that do not transfer to improved team performance so your employees believe team building was a waste of time
You have acquired cost effective tools through licensing and every time you offer the program you have to pay $150-$300 per participant for your resources or expensive annual supply contracts
You have tried many different systems so your employees feel manipulated by programs with no follow through
You have spent considerable money on team building activities with no lasting improvement in team relationships, work goals  and team accountability
You are an internal HR Specialist empowered to implement team and leadership consulting resources into your job initiatives
You are an independent consultant and feel stuck because you love what you do but lack repeat business because your team building activities limit you to one-time team development engagements
Your offerings are stuck at the staff level when you know REAL change happens when you include  executives
You are a manager or teacher transitioning into a consulting career
Most facilitators and consultants handle strategic planning from a mental angle but this approach often omits the building of strong interpersonal relationships and emotional commitment that often sabotage goals and role achievement.
If you are searching for:
Validated and reliable diagnostics that get to the core issues facing teams so you know exactly where to focus team development efforts
A successful, research-based and validated team development  system that enhances cooperative team work and improved employee engagement that can be tracked and measured over time
A reliable system for assessing the work culture so you deploy on target change  solutions employees will champion
A royalty-fee, fully developed system with no ongoing participant resource expense so you don't have to waste time developing your own
A supportive, collaborative community of like-minded professionals to bounce ideas off of or gain support from that also offers ongoing education
TIGERS® Certification and Licensing
The Features
The TIGERS® system compliments your existing team development, problem solving, team building activities and resources. It includes the following features:
A highly interactive, hands-on team building exercise that catalyzes employee engagement for  needed team improvement and change.
A highly interactive training exercise that teaches team members the behaviors that build strong teams and behaviors that predictably cause problems. The subsequent employee generated team behavior improvements are easy to implement and manage because employees are accountable to outcomes they endorse, which includes  improved team relationships and respect, role clarity and goal achievement.
E-book participant guides you can brand and print on demand along with power point templates so you do not have to incur additional and expensive resource costs  each and every time to run the program
A reliable and valid team climate and workplace culture survey that measures team attitudes about trust, interdependence, genuineness, empathy, risk and success.  This resource helps teams identify with laser precision team strengths and areas of improvement. Comparison testing allows leaders to assess the effectiveness of their team interventions and training while identifying their next steps for ongoing team development. This survey system also lays the foundation for workforce development training and planning.
4 problem solving facilitations strategically designed for maximum team engagement and buy-in for the teams next steps  from consensus development to action planning. These facilitation methods have been used for change management, mergers, and for correcting high levels of team conflict, disengagement and work culture confusion.
An ongoing educational community of like-minded licensees for collaboration and scalable business development. This ensures that TIGERS licensed and certified consultants remain on the cutting edge of workforce cooperation and team development.
One site training when 2 or more certifications are requested.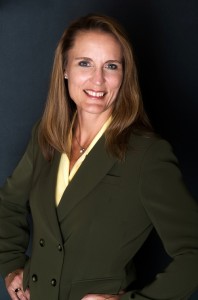 "The TIGERS system is an outstanding program to start any team consulting project.  It is not made up of the latest trends, but is built on a solid foundation of research and testing on what qualities have built successful teams.
The TIGERS survey is an excellent way to capture the current culture of the team without people being afraid of how their evaluation could be used against them.   This information can then be used to target the type of work that will best provide improved team function and outcome.
The TIGERS system can be used alongside any personal profiling or platform of individual growth as well as team consensus building or collaboration efforts.  It becomes the solid foundation by which teams can then be strengthened.
I found it to be an excellent addition to my own consulting and a positive way to capture not only additional business, but greater success in what I have already been doing for 10 years.  I would highly recommend it for any company that has been struggling with personal issues in a team, or any company that has a strong desire to take their teams to the next level.
TIGERS has really developed a program that can build a foundation of excellence for any team in any organization! "
Pamela Brooks, Cornerstone Consulting and Licensed TIGERS Facilitator
The Certification Process
TIGERS Certification and licensing requires an application and acceptance.
The first step in the certification process is to schedule a conference call to determine if TIGERS is a good fit for you.  TIGERS Certified Licensees embrace high ethical standards and business values that align with trust, interdependence, genuineness, empathy, risk and success.
Becoming certified includes the following steps:
1. Upon acceptance and payment, you receive access to all your resources and on-line training, practice, and includes your course exam.  This training and process expedites your licensing.
2. After you are certified you receive a free pass to a live 2-day practicum where you practice and receive helpful comments on your facilitation delivery. If 2 or more people from your organization are licensed during the course of the training,  we will come to you to deliver your practicum. You simply pay our travel. The goal is for you to leave the practicum with a high level of confidence. You may repeat this course as many times as you want.  However, the course size is limited to 25 people so that you receive individualized attention and support.
3. During the 2-day practicum  you will learn how to debrief and coach the team's experience to help them achieve consensus for improved team behaviors and group process.  You will learn a systematic and strategic approach for creating very powerful problem solving teams. The result for your client is an improved work environment, ground rules for employee behavior, and better working relationships.
You will see the process demonstrated, and also practice it.
4. During the 2-day practicum  you will learn how to take your facilitation a step higher by assisting clients in team action planning, which allows needed workplace changes to roll out smoothly from a comprehensive and cohesive plan.
5. After you are certified you receive online training to learn how to deliver the TIGERS Team Climate survey to your teams. You receive a unique pass code that allows you to run multiple teams through the survey on an ongoing basis.
6. After you are certified, you receive your unique pass code to the TIGERS Learning Center for your ongoing education and collaboration. The Learning Center provides training topics, a forum, resources, monthly interviews with industry thought leaders and group discussion topics geared toward improving your business and consulting skills.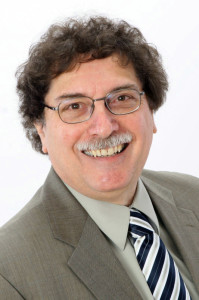 "Prior to my TIGERS certification, the primary focus of my educational consulting business was training educators in behavior management strategies that improved academic performance while reducing discipline problems throughout the school.
With the addition of my TIGERS certification, and the outstanding training that I received, I am now able to expand my offerings to include collaborative leadership training for teachers and school administrators, strategies for building community support for schools as well as help with developing more cohesive site based teams.  Plus, as an additional bonus, I can also use the training I received to provide support for organizations other than schools who wish to become more successful through healthier group dynamics and team development.
Thank you for providing me with a way to grow my educational consulting business through the ongoing guidance, training and support you have given to me as a TIGERS certified facilitator."

Tony Lacertosa, Peerless Leadership Development and Licensed TIGERS Facilitator
We believe that demonstration + practice + support = success.
That is why we limit the size of our Certification enrollments to 100 per year. We offer small venue learning environments with a maximum of 25 participants that result in individualized attention that is not achievable in larger groups.
Here is what others say about TIGERS Team Wheel and Facilitation Certification: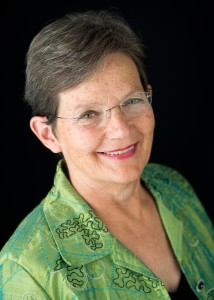 "I became a certified TIGERS Facilitator, because TIGERS includes a full suite of team consulting services that are thoroughly researched, align with my values on the importance of team collaboration, and these powerful team development strategies create lasting, measurable changes.
The value and community of like-minded professionals is helping me to build a good business. The one-on-one attention to my unique business is something that sets this program apart from all others in my work history."
Judith Hurlburt, CEO of Hurlburt Support Services and Licensed TIGERS Facilitator
"TIGERS framework syncs well with transparency across all roles in life, allowing one to proceed smoothly from family to career to community and faith and back again without having to adjust one's character and integrity in incongruous ways."
Cris Mattoon, J.D.
Questions and Answers
Question: What is the enrollment process?
Answer: You receive an application after you have scheduled a business call to determine if this opportunity is good fit for you and for TIGERS. We want to go through program details with you and we want to address questions you have.
A deposit of $1,000  is required when you submit your application and it refunded fully if you are declined. After you submit your application, it is reviewed by our certification board. When you are accepted, you will be sent a link to enroll in an upcoming course.  Your balance is due 30 days before the course starts unless other arrangements have been made.
Question: Do you charge royalties each time I use the TIGERS system with a client?
Answer: No. It is our belief that you need flexibility in your offerings. Also, you are not an agent or employee of TIGERS Success Series when you become certified. Therefore, we do not believe we should dictate the fees you charge. We will discuss all of this with you in detail during the application process.
Question: Do you require additional fees for participant guides and participant materials?
Answer: No. We produced participant guides in an e-book format for you to brand and print on demand. We don't need to kill an entire forest and stock expensive warehouses and pass along all the fees associated with that to you for you and TIGERS to be successful.
Question: Do you charge annual licensing fees?
Answer: Yes.  It is our belief that TIGERS Licensed Practitioners maintain a high standard of facilitation and training expertise. For this reason, TIGERS monthly $97  licensing fees cover ongoing education provided through web-based training and conferencing. This proprietary and licensee-only website offers licensees networking opportunities for the development of joint ventures and business referrals, marketing resources, monthly Q & A discussion group topics, ongoing research, thought leadership interviews and topics related to change management, team development and business development.  Licensees also receive a free annual pass to TIGERS conferences, practicums  or live training events.
Question: Who stands to benefit from the TIGERS Team Wheel and Facilitation Certification?
Answer: Licensing benefits internal and external consultants, trainers, facilitators, business coaches, business and leadership consultants, and educators.
Internal trainers: it is important to note that the TIGERS system enhances cooperation and effective group process while complimenting existing corporate policy, values, structure and other tools you have already acquired and love to use (Critical Conversations, Personality and Leadership Surveys, Conflict Resolution, Root Cause Problem Solving, Lean Systems and multiple soft skill trainings).
Question: What industries could I serve?
Answer: The TIGERS system serves any group of people who want to achieve goals in successful, cooperative and trustworthy ways. Therefore, it has industry-wide application. Some of the groups TIGERS has served in the past include:
Small to medium sized businesses where scalability and team work is part of the business plan.
Post mergers where the desired outcome is a collaborative work culture.
Organizations experiencing culture change
Organizations desiring improved talent retention and employee engagement
Rapidly growing organizations in need of culture clarification and seeking second tier venture funding
Companies desiring a way to assess groups of employee candidates for the best possible existing team fit during the interviewing process.
Manufacturing,  Engineering, Aerospace and Project Management Teams
Community Stakeholder Groups
Schools Administrators and Site Councils
Government Agencies
Nonprofits and Boards of Directors
Church, Youth, and Family Group programs
Youth Leadership And College Entrepreneur Groups
Question: How does this work with tools I already own?
Answer: The TIGERS® system is compatible with personality, communication and leadership surveys; problem solving and root cause analysis systems; lean manufacturing programs; customer service and vender collaboration offerings; partnering programs; stakeholder development alliances; facilitative leadership programs; on-boarding programs; and, peace and community development programs.
Question: What sets TIGERS apart from other certification programs?
Answer:  We do not charge a royalty every time you run the program. We also do not expect you to purchase additional participant resources from us.  You have no annual resource fee.
This program is not a one use training program. It has multiple uses and is a consulting and coaching model that builds teams and also reinforces training you already love to use.
Also, TIGERS extensive development process included 2 independent reviews over a four year period conducted by Gonzaga University and the Washington Education Association.  The TIGERS Survey compiles the group's opinion of trust, interdependence, genuineness, empathy, risk and success levels. From the results, laser-focused programs can be developed that take all the guess work out of team development training and interventions. As a result, soft skill training, such as communication training, can be measured against group success indicators. This gives leaders the ability to assess the impact of relationship and emotional intelligence training on overall productivity.
The TIGERS system helps your team measure the return on investment and identifies your team's next growth opportunity.  You can measure and support your clients' next step in their development and provide the just-in-time resources and training that takes them to the next level.
The TIGERS System short circuits team conflict and relationship  misunderstandings so that improved productivity is achieved remarkably fast.
Question: What is the cost of certification?
We discuss this during your appointment. TIGERS Certification is valued  so that an average consultant can recapture the investment by working with a few clients a year delivering one or two-day programs.  For larger organizations, this licensing is in the ball park with other licensing programs you have already acquired, but you do not continue to pay $150 – $300 per participant every time you use the program.