Join the Elite Inner Circle of TIGERS Certified Facilitators, Trainers, and Coaches
In 2012, TIGERS® Success Series will train 10 select businesses with unique niches in the USA, Canada, and Europe to utilize TIGERS® resources and be recognized as TIGERS® facilitators
For over 20 years, TIGERS® Success Series founder, Dianne Crampton, has helped organizations such as Costco, AT&T, and Boeing develop high levels of team cooperation with sustainable success. Through innovative leadership team development programs and award-winning resources, these companies and other organizations have not only thrived, but are among the elite, preferred employers.
TIGERS Success Series is now expanding our inner circle of certified facilitators, trainers, and coaches to qualified applicants. Be among the elite few looking to take your business to the next level with TIGERS Success Series proven team development system.
You will learn how to facilitate teams using the TIGERS Team Wheel™ game and team development toolkit.  Use this valuable resource for team building, workforce development strategic planning, and facilitating improved group process, structure, and team dynamics.
The facilitation process creates a team environment that recognizes the harmful effects of internal competition, improves communication, and discovers unrecognized leadership skill sets while building employee commitment and engagement. View a video for a brief overview here.


Get your Demonstration Now 
Who stands to benefit from the TIGERS certification program?
If team development appeals to you and you are looking for award-winning resources so you have proven resources to offer your clients,  you qualify if your background includes:
Graduating from a credible coaching certification program
Corporate trainer or human resource professional with team experience
Licensed psychologists and sociologists
Experienced facilitator, trainers, and classroom adult educators
Private business consultant, facilitator, and trainer
Nonprofit board and staff development consultant
Youth leadership and business entrepreneur educator
What does becoming a TIGERS facilitator mean to you and your business?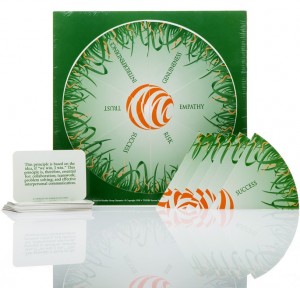 As a TIGERS facilitator, trainer, or coach you stand to not only reap financial rewards, but also grow your own thriving business and gain valuable exposure through the TIGERS Success Series website. Here is the complete list of what a TIGERS Inner Circle program can do for your business.
1. You become a TIGERS facilitator and potentially receive referrals from us for TIGERS group facilitation events
2. You can utilize TIGERS resources to grow your own business
3. Receive potential referrals to facilitate or coach
4.  Appear on our website under TIGERS facilitators along with a  1-2 paragraph biographical description of your expertise
5. Gain the potential to revenue share with hosted webinars and training events
6. Receive a potential predetermined fee to coach TIGERS clients
7.  Get twos year of group mastermind brainstorming and Q&A sessions with Dianne Crampton, Founder of TIGERS Success Series
8.  Receive a free TIGERS Team Wheel game – a $997 value
9.  Receive access to the TIGERS Team Survey for your clients
What is the TIGERS Team Wheel™ game?
For over 20 years, the TIGERS Team Wheel™ game has been an instrumental leadership-training tool for newly forming teams. It cuts short the stage of team growth called "storming" that is often plagued by confusion, misunderstandings, and conflict. It establishes productive and cooperative behavior expectations that team members, themselves, endorse. TIGERS Success Series addresses the issues of team and workforce development strategic planning, employee conflict mitigation, group norms and process development, communication, team consensus, team cooperation and engagement and team building.
Designed for leaders striving to create an agile and successful team dynamic, the game opens the lines of communication for team members to discuss achievable goals of:
Identifying constructive behaviors that build and sustain a cooperative and collaborate work environment
Encouraging wiser, more informed decisions in real life situations to benefit the company as a whole and with specific departments or project teams
Taking back control by putting order, structure, and productive behavior into the corporate environment
Creating a sense of belonging, commitment, and achievement to the company
Improving morale and engagement resulting invaluable employee retention
Building accountability and commitment to maintaining good group dynamics among team members
The best part is, the TIGERS Team Wheel™ is a hands-on, interactive  team building exercise and training program that works hand in hand with existing resources such as conflict resolution surveys, workforce strategic planning, communication surveys, Total Quality Management, Six Sigma,system's refinement and workforce efficiency programs, team strengths indicators, problem-solving and decision-making methods, diversity education, communication education, and entrepreneurial training.
The TIGERS Team Wheel™ engages every learning style to get to root issues facing a team quickly in a non-threatening way. This team development game helps entrepreneurs lay the foundation for their business culture, group norms, and procedures; facilitates partnering agreements for general contractors coordinating multiple subcontractors, and streamlines supply chain development.
TIGERS Wheel Game has Industry-Wide Effectiveness
Achieving successful results industry-wide, The TIGERS Team Wheel™ game has served manufacturing, engineering, project management, aerospace, community stakeholder, school site council, and not for profit teams. Boards of directors, church groups, youth groups, and family counselors working with blended families have also seen a tremendous benefit from the game.
For more in-depth information on the TIGERS Team Wheel™ game, view our "Just the Facts Ma'am" Webinar that tells the story of how the TIGERS Team Wheel™ came to be and the benefits of gameplay that promises to reveal previously undiscovered skill sets, strengths, and growth opportunities for team members and leaders.
Get Immediate Access Now 
What tools and resources will I gain for my own business when collaborating with TIGERS?
This is an important question for those seeking recognition to ask. To join the elite, inner circle, you expect to add valuable skill sets and resources to your expanding business tool box. With the TIGERS recognized facilitator program, you will:
Learn how to improve your client's team dynamics and work environment while minimizing team misunderstandings in a non-threatening atmosphere
Learn how to interpret the findings of our proprietary survey so that your team development planning is right on target (The TIGERS proprietary survey went through 2 independent validation studies by Gonzaga University and the Washington Education Association over a four-year time frame)
Become recognized by TIGERS Success Series as TIGERS facilitators for our potential business referrals
Use TIGERS resources with your own stellar offerings
Gain the inside scoop on how organizations like Costco and Boeing kept coming back to me for over 5 years to consistently build high functioning teams without dependence or frame-breaking change
Collaborate with other exceptional consultants who have a cooperative niche.
How does the application process work?
Currently, TIGERS Success Series is offering this exclusive training program to a limited number of  inner circle members. To begin the process, simply complete the TIGERS application and provide a well-defined niche.
Your unique niche must be defined carefully and as tightly as possible. For example, "team building" is much too broad. "Team communications" is a tighter niche. Sample niches would be facilitating specific industry niches such as:
pharmaceutical teams, dental clinics, medical clinics, etc.
utilizing the tools with personality surveys
six sigma and lean manufacturing
law offices offering unique LLC and entrepreneurial start-up team facilitation
Once a niche is filled, it is gone. The application process is open to consultants, facilitators, trainers, mental health/social workers, community development specialists and educators in the USA, Canada, and Europe only.
A fee of $6,000 (US funds) is required from you only upon acceptance. Therefore, there is nothing to lose in applying for the TIGERS training and certification program. Similar, future certifications will have an additional cost of $8000, so take advantage of this one-time low fee for the first 10 seats offered in the program.
Call or email now to reserve your time to speak with Dianne to fully satisfy your curiosity so you know if this is right for you. With a no-cost application process, you have nothing to lose. Contact Dianne Now 
About the founder, Dianne Crampton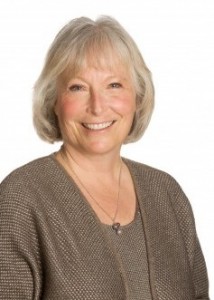 Dianne has an impressive history of accreditations and accomplishments. Her accomplishments include:
Nomination by Merrill Lynch for the Western Region Inc. Magazine Entrepreneurial awards where Dianne received honorable mention for her successful work in group dynamics and for her TIGERS Team Wheel™ group development game.
Recognized by the National Association of Professional Women for 2012 Woman of the Year.
Recipient of the Young Woman of America award
Contributing author in the business anthology Working Together: Producing Synergy by Honoring Diversity. The book includes essays by Mikhail Gorbachev, John O'Neil, Riane Eisler, and Norman Lear among others.(Barrett Koehler 2003)
Contributing consultant to the Pfeiffer Consulting Annuals (an imprint of John Wiley and Sons)
Author of TIGERS Among Us – Winning Business Team Cultures and Why They Thrive (Three Creeks 2010)
Featured presenter at international customer service association conferences, leadership conferences, and for the National Institute for Applied Business Ethics
Adjunct faculty member for four Pacific NW Universities
Graduate of the Coach Training Alliance and serves team leaders, executives, and entrepreneurs by helping them develop successfully, collaborative team leadership skills