Discover the Proven

Stress Mastery Training

 
That Coaches, Team Leaders, Military and Career Professionals Use To Conquer Stress
Quickly, easily, and automatically melt stress from your life in less than 30 Days with the ultimate home study program and save your job, marriage and sanity!
Ask yourself these 8 questions:
Do you find it increasingly difficult to cope with the world around you?
Has your job become a source of worry and depression instead of pleasure and fulfillment?
Do you often find yourself snapping at co-workers and family members resulting in adverse impacts on your important relationships?
Have you become tense and irritable because of the incessant, nagging demands made upon you by others?
Are you sick and tired of feeling physically ill or an emotional wreck, but you're unclear as to what you can do to solve it?
Do you often find yourself dashing from meeting to meeting and making what you know are snap decisions about what to eat and now you're body is suffering from the consequences?
Are you on the brink of emotional crises because stress is even making your marriage a living hell for you — and you see no way out of your dilemma?
Are you hesitant to take prescribed pills for anxiety because you're afraid of the side effects?
If your answer to any one of these questions is yes, then I have good news for you.
You see the key to getting from where you are now to where you want to be in your job, relationship and life lies in your ability to manage stress.
That's where I can help you.
I'd like to show you the exact steps and specific directions to not only help you manage stress but in many cases, end it immediately. And give you practical, proven ideas and strategies that you can use effortlessly to ensure that you achieve success and fulfillment of your goals.
You see the secret to ending stress is not about:
Only taking prescription pills
Dependence on food, alcohol or drugs
Or even accepting chronic stress, burnout and depression as part of life
It's about understanding how stress works.
And how you can alternatively manage it!
And, just so you understand…
It doesn't matter how many years or decades you've suffered from stress
It doesn't matter if you have failed at every single attempt to stop anxiety and depression
And it doesn't matter how bad your stress might be right now
The fact is, no matter who you are, whether you are young or old or looking to improve employee wellness with dynamic team building activities — I can prove to you readily by demonstration that you can easily defeat stress QUICKLY and NATURALLY using a few simple, yet highly effective techniques and skills that are proven to work.
In fact over the past two decades, I have trained leaders, managers, career professionals, new supervisors, and teams using stress management for important team building activities, coaches and many more in the art of dealing with stress in a comprehensive, holistic and strategic way to ensure their work and relationships were highly effective.
I'm speaking about taking control of every aspect of your life and saying goodbye to stress, reclaiming your health, happiness and peace of mind. Literally experiencing the life you desire…
These stress mastery secrets are something you've probably never come across before … and yet it's already transforming the lives of hundreds of people from all walks of life who've been searching for an easier, quicker and natural way to master stress, anxiety and depressions, as well as detox mentally, emotionally and spiritually.
Not through taking prescription pills, dependence on food, drugs or alcohol or even resorting to grueling willpower…
Instead, this is set into motion through the clever use of proven tools… Transformational tools and techniques available to anyone desiring a better life…
What do I mean by "Better Life"?
Greater health, happiness and peace of mind and getting it faster, without having to feel like you have to struggle for it…
Greater control over toxic thoughts and feelings, without being a slave to a life of anger, guilt, jealously, hatred and resentment that you so often battle…
Greater wellness in your body, emotions and spiritual life, through who you really are and want to become…
Greater mastery over unrelenting stress through a few simple shifts in how you process and manage every day events…
And that's just for starters…
But first allow me to introduce you to:
Melting your Stress within 30 Days
Quickly, easily and automatically melt stress from your life in less that 30 Days with the ultimate home study program and save your job, marriage and sanity!

I have turned to the stress management principles I've studied, taught, and lived for more than two decades in this practical and easy to consume action guide and audio home study program that will help any struggling professional overcome, conquer and manage stress effectively.
Melting Your Stress within 30 Days will teach you how to holistically recover from burnout, tackle daily challenges, develop a winning mindset, and realize all your goals. Not merely theory or good ideas, this home study program provides you with the timeless strategies, exercises and surveys used by myself as well as some of the greatest and successful trainers and leaders today. Taken together and implemented every day, these stress management principles will transform you, your job and your relationships beyond your wildest dreams!
The Melting Your Stress with 30 Days home study program will give you the proven blueprint you need to:
Kiss goodbye to high blood pressure caused by stress
Decrease anxiety and panic attacks
Avoid the possibility of heart attacks and stroke
Eliminate insomnia
End depression
It's not a replacement for therapy but it will provide you with an effective alternative that hundreds of professionals use today in order to manage stress.
Here's What You'll Receive
You receive a 53 page book, and almost 3 hours of studio quality audio that is broken down into 6 parts.  You will be able to immediately download the entire presentation to your computer (Mac or PC) so you can learn at your own pace and listen to it in your car, mp3 player or on your computer.
The Melting Your Stress within 30 Days program is like no other presentation out there.  It gives you highly effective leadership and stress management principles that will not only make your life easier but give you outrageous results in your job and relationships.

Listen, when you implement the method found in this home study program, you will start seeing results almost immediately.
But don't take my word for it, listen to what a few others had to say…
I felt better and could think

"I was so stressed during my divorce that it was difficult to concentrate on completing my shopping list. After the first lesson, I felt better and could think." Linda Miller

Helped me transition careers

"This program helped me transition careers and start my own business." Kelly Simpson

Highly recommend it for health care providers

"I loved taking this program at my own pace. I didn't feel rushed and I gave myself all the time I needed to think outside the box. I have given copies of this program to members of my family and I highly recommend it for health care providers like me." Geoff Griffyn
Look, even with all these positive testimonials, I know you may still be skeptical (I probably would be too).  That's why I want to make it so easy for you to put Melting Your Stress within 30 Days to work for you — totally risk-free (I'll explain my bold guarantee in a moment).
Just imagine for a moment.
Once you've been through this comprehensive, downloadable home study program:
You will go from diversions to discovering real strategies that can help you regain your sense of control in your life
You will go from feeling hurt, frustrated and disappointed in life to knowing the simple adjustments that minimize stress fast
You will go from feeling all wound up to being calmer in mind, body and spirit through proven relaxation techniques and strategies
You will go from having a deep void inside of you to a deep inner peace as you begin to achieve your goals and be more productive
And most importantly, you will start to attract more of what you desire in your life because of the transformation that will take place in your  life, job and relationships
You'll be amazed at how simple (yet highly effective) Melting Your Stress within 30 Days is!
Listen, this isn't just a handful of useless theories or good ideas where you learn by years of trial and error. No, these are world examples, strategies, tools and techniques from over 2 decades of delivering workshops. These have been proven by me and by leaders looking for stress management solutions.
But, I don't stop there…
5 FREE Bonuses for Fast Action
When you try Melting Your Stress within 30 Days you will also get — entirely FREE! 6 incredible bonuses that will stack the odds even more in your favor.
But I must warn you…these are only being offered for a limited time, so take action now.
Here's what you'll receive:
BONUS #1 From To Do to Done Audio MP3 (valued at $24.97)
You will discover from Deanna Wharwood, The Veteran's Small Business Development Coach, the simple scheduling trick for relieving your day-to-day stress. This highly insightful and easy to listen to audio will guide you through how to achieve the things you want and need to do without being slave to the clock.
BONUS #2 Live a Whole Life Guide for Cooking & Eating Healthy Food …without adding to your to do list! e-Book (Valued at $24.97)
You will discover from Debra Boulanger, Whole Life Coach for Professional Women over 40, four simple tips to create healthy eating habits naturally. (Includes a bonus pull out shopping list to make shopping a snap!)
BONUS #3 How to Plan for a Smooth Transition Into a Dream Retirement e-Book (Valued at $24.97)
You will discover from Tony Lacertosa, Peerless Leadership Development, the answers to eliminate stress from transitioning into retirement by identifying non-monetary issues that retiree's face and the quickest and most effective way to deal with them.
BONUS #4 Pushy for a Moment e-Book (Valued at $24.97)
You will discover from Joanne Victoria, America's Vision Coach, the method to continually achieving more than you ever though was possible. There are no limits and infinite possibilities when you open up to them. Joanne's unique approach is revealed in this tell-all eBook.
BONUS #5 Reduce Your Stress by Delegating Tasks to a Virtual Assistant e-Book (Valued at $24.97)
You will discover from Denise Dukette, America's Virtual Assistant Trainer and Coach, the specific steps, strategies and tips on how to hire a virtual assistant. Uncover why it makes sense and how you can avoid costly mistakes and save time and money.
Here's where it Gets Event Better …. Your 100% Guarantee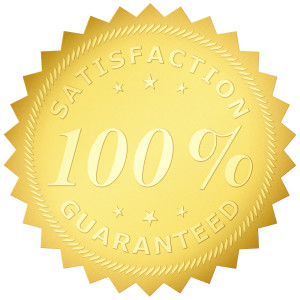 I'm so positive, so sure, so ridiculously confident that the Melting Your Stress within 30 Days program will get you results, that I'm willing to let you try it risk free before you decide if you want to keep it.
Here's how it works…
Prove to yourself entirely at my risk!
You see, I KNOW you will see incredible and immediate results and the success you have always wanted using this program, it's my personal guarantee. So go ahead, try it for a full 30 days and if at any point you decide I'm wrong, I will give you a prompt 100% refund. No questions asked.
Now I've done my part. I've put together a proven program of highly effective stress management principles, tools and strategies that YOU can use to see outrageous results in yourself, your job and your relationships in the shortest time possible.
Your time is NOW.  Your moment is NOW. What will you do with it?
Will you ignore it and continue to struggle in your job and relationships?
Will you think about it and wast more time and money on temporary solutions?
Will you take this moment and use it to help change your life quickly and permanently?
You KNOW which choice is best, so ACT NOW and get the results you've always dreamed about!
Click on the order button below to get Melting Your Stress within 30 Days for only

$39.95