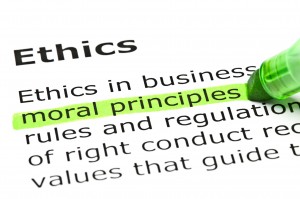 Is lack of access to capital prohibiting growth? It appears that Global CEOs and U.S. Small Business Owners are looking beyond 2012 and the  U.S. Election for sustainable economic improvement and job creation. 
Why is that?
A majority of CEOs from global corporations and U.S. small business owners indicate that a lack of confidence in the near-term outlook has them looking to 2013 and beyond for improvements in the economy, business and job creation, according to the 2012 NYSE Euronext CEO Report. Now in its eighth year, the report also presents the views of business leaders on the health of small businesses in America and the impact of the upcoming U.S. election on business and economic growth, employment, the deficit and taxes, and public policy.
What is one of the conclusions? "Invest in people, in education, in innovation."
The 2012 NYSE Euronext CEO Report, conducted this past July by ORC International, reflects the thinking of a diverse group of 340 CEOs from companies listed on NYSE Euronext markets from 26 countries and 285 U.S. small business owners.
That seems to be a rather small sampling to wrap public opinion around.
"Business leaders in the U.S. and around the world have significant concerns yet are guardedly optimistic on the prospects for the economy, their businesses and job creation in the years ahead," said Duncan L. Niederauer, CEO, NYSE Euronext. "My colleagues and I are grateful to the record number of global participants in this year's survey, which offers valuable insights from global business leaders and – for the first time – America's small business and entrepreneurial community."
With the sundown of the Bush Tax Cuts, which came on the coat tails of one of the most robust US economies and higher tax rates, certainty might mean that the talk is over and a decisions have been made.
Here are some additional findings:
48% of respondents rate the global economy as "poor" and 48% say it is "fair".
67% of public-company CEOs and 59% of U.S. small business owners surveyed expect the global economy to grow in 2013;
China is expected to have the greatest growth in 2013 says 39% of CEOs and 34% of U.S. small business owners; Brazil is next at 15% and 14%, respectively.
Business Growth expected to accelerate in 2013 and beyond
Let's hope so.
If this is true, are businesses prepared for growth? If there has been a failure on the part of organizations to train and develop people, what if anything will drive their recovery?
Here are some findings:
Nearly 75% of CEOs and nearly 60% of U.S. small business owners believe their company will experience growth in 2013.
Many companies and U.S. small businesses are having significant trouble raising capital:
Young U.S. startups with annual revenues below $1 million expect significant growth during this period.
29% of CEOs and 41% of U.S. small business owners rate the current environment for start up businesses as favorable.
If access to capital is prohibiting growth, what are some solutions?
U.S. small business owners favor increasing funding for programs targeted for emerging enterprises and tax credits for hiring workers.
Nearly two-thirds of CEOs plan to add to their workforce in 2013;
One-third of U.S. small business owners plan to add to their workforce in 2013.
More than half of CEOs and U.S. small business owners see most new jobs in the private sector coming from small businesses and new enterprises over the next three years.
There is significant interest among both Listed CEOs and U.S. small business entrepreneurs in a web tool which would allow large and small businesses to connect;
8% of U.S. small business owners say their company has benefited from such a program.
Growth is good. Many corporations have been sitting on their cash with record earnings. Low tax rates haven't changed this. So what have they been waiting for?
This is a study that should require a bigger test pool to drive conclusions. But if a lack of access to capital is prohibiting growth then collaborations do make sense.
Here is an example of a current training collaboration that illustrates this point. It involves 10 niche solutions for business growth out of the recession.
Copyright TIGERS Success Series, by Dianne Crampton