High performance teams are important for an organization's success, but building these teams can sometimes take time, and mistakes can prove costly. Leaders can avoid mistakes and build effective teams by focusing on proven hiring and team building trends as well as comprehensive systems that offer 360 team development tracking.
The following articles offer tips for hiring, training and on-boarding new team members:
By creating and following a hiring plan and implementing team building strategies into the on-boarding process, leaders can hire better candidates that are compatible with the… Continue reading →
A supportive and collaborative work culture is one important criteria that determines whether a company will succeed through up and down economic climates or not. Employee morale and productivity are affected by the company's culture, which affects employee turnover rates that can cost companies unnecessary amounts of money.
Culture also determines appropriate values fit for leaders who are brought into the company to manage systems and strategies for succession, growth and change.  To build a winning culture, leaders can participate in leadership teambuilding programs to learn how to build and sustain dynamic and effective teams.
For tips on how to build a winning culture, consider the advice offered from the following book and articles:
While management and leadership may sound synonymous, they are in actuality two very different things. Managers are people in leadership roles who track units of time, materials, and launch and track initiatives to help organizations achieve goals. They are required to solve solve problems and make decisions in their work units. Not bad.
But leaders, on the other hand, are people in leadership roles who know how to motivate and guide their team members to solve problems and make decisions on their own. This is an important distinction, because leaders are creating self-sufficient teams that are able to complete tasks on their own. A leader is able to step away, either by taking time off or by focusing on other goals, and know that the… Continue reading →
It is my belief at TIGERS Success Series that an organization's employees are its number one asset. It is also my belief that this wonderful asset has been de-appreciated to the point of high turnover, low engagement and trouble in recruiting and retaining talented people who have the capacity to help organizations thrive and grow.
At the same time, for any organization to operate effectively, employees must show up, be productive and care about their positions. It is also important that they know how the work they perform impacts the organization's bottom line. Therefore, in order to close the gap between these two primary business initiatives, producing a work environment that promotes happy, productive employees hinges on developing a culture of trust. Employee trust in… Continue reading →
A new year means new lists, and ESI International, the leading project management training company, has released its 2015 list of top 10 trends for project management. Changing climates and increasing demands for talent management can leave a gap between job expectations and the realities of working with teams, which can leave managers in need of leadership team building activities and training.
"All too often people talk about strategy and execution independently," said Mark Bashrum, ESI VP of Marketing and Strategic Intelligence. "In the coming year we will see a heightened focus on managing the critical links connecting the two, as more organizations begin to view strategic execution as a core discipline."
The top 10 project management trends for 2015 include:
Leaders will manage the… Continue reading
New and seasoned leaders alike always have room for improvement, and with some leadership team building tips, any leader can improve, which is a win for leaders, organizations, and their employees.
Becoming a better leader should always be a goal, no matter how long you have held the title. With so many tips available, this article references the following articles that offer skills every leader should possess: The Overlooked, Completely Obvious Secret to Being a Good Boss, 6 Counterintuitive Ways to Become a Better Leader, and The Unspoken Leadership Skill You Need to Survive.
Follow some of the leadership team building tips listed below to become a more productive and effective leader for your team members.
Team building tips for better productivity and happier employees vary greatly, but one effective strategy that your organization may overlook is employee volunteerism.
Getting employees away from their desks and out into their communities is good for everyone involved, and it gives your employees the sense that they are part of something greater. The following articles offer effective team building tips to get employees excited about volunteering: How to Create Meaning at Work When the Outcome Isn't Always Meaningful, The True Value of Employee Volunteerism, and Getting Employees to Volunteer and Give.
Implement some of the following team building tips within your organization to promote volunteerism among your employees.
Help employees find their "meaning." According to How to Create Meaning at Work… Continue reading →
The 19th annual federal CFO Survey conducted by AGA in partnership with Grant Thornton LLP is in, and according to participants, declining budgets, recruitment and retention and a range of financial management crises are key risks for an organization's success. Risk management, analytics, leadership transparency, shared services and workforces were the five major themes that emerged from the 2014 CFO Survey, and in all areas, participants believed that leadership transparency was vital. This year's results also show a greater acceptance of the mandate to accelerate adoption of shared services.
"It's encouraging that CFOs embrace the continual expansion of transparency expectations," said Ann M. Ebberts, AGA Chief Executive Officer. "They agree shared services and the Digital Accountability and Transparency Act (DATA Act) will help agencies improve… Continue reading →
The results of the Globoforce  2014 UK and Ireland Workforce Mood Tracker survey are in, and the survey found that organizations that encourage a sense of belonging  and workplace friendships among employees enjoy higher employee retention rates and engagement. Through corporate team building tactics, leaders can foster these relationships among their employees.
"This year's survey shows that organizations would benefit greatly from celebrating their employees' dedication to the company, as well as the strong bonds people form while at work," said Derek Irvine, vice president of customer consulting and strategy at Globoforce. "While many may claim that they do not have friends at work, perhaps if they were given the opportunity to see the impact they have made on their colleagues, their opinion would differ."… Continue reading →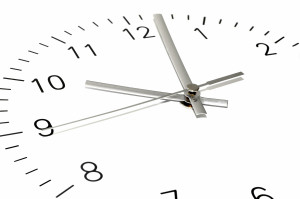 Meetings are regularly held within organizations across all industries, and they are a good way to communicate goals and share ideas with team members. But ineffective meetings lead to a loss of productivity, costing your organization valuable time and money. With a few team building strategies, you can increase the effectiveness of your meetings.
Sharing information is essential for your organization's success, and one way to do that is through meetings. The following articles offer some team building strategies for effective meetings within your organization: 10 Reasons Why Effective Meetings Are So Important, 5 Ways to Make Meetings Work for You and Your Team and Principles for Effective Meetings.
Meetings are a great way to share information through all levels of leadership within… Continue reading →