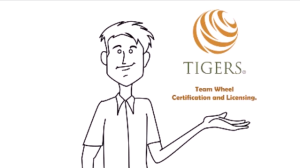 Team building is one of the top strategies for successful execution of tasks, goals, changes and more within your organization, but your company's culture is the foundation for these activities to be effective. Because culture is so essential for success, Glassdoor.com ranks companies based on their culture and values.
Glassdoor.com allows employees to provide unsolicited comments and reviews for organizations across all industries, and it bases its ratings on employee opinions regarding the work environment, as well as the approval ratings of CEOs. Job satisfaction, company culture, work-life balance, corporate values, compensation and benefits are also included in the ratings.
There are many other articles written on the importance of company culture, and this article references the following articles: 3 Subtle Ways to Create a… Continue reading →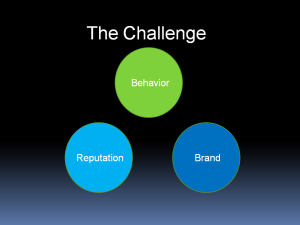 There are so many popular ideas circulating with regard to how to develop an attractive work culture. Many team problem solving activities offer solutions.  For example, advocates of "emotional intelligence" offer good advice. Colleagues working to improve "trust" globally share excellent ideas. Culture "change agents" serving to improve workforce culture strive to connect values with behavior demonstrations and certainly have a dog in the fight.
Now there is a first-of-its-kind new analysis that links global practices to workforce attractiveness outcomes and calls for new approaches. The problem I have with this new report is that it isn't really an eureka moment.
According to the research, women continue to be underrepresented at most levels in the workforce and are not progressing in their careers. Despite modest… Continue reading →
While most people likely view trust as one of the key factors to a well-functioning workplace, according to the Towers Watson Global Workforce 2014 study, only 55 percent of respondents hold trust and confidence in their leaders. While this is a significant increase from 47 percent in 2010, 55 percent is still a relatively low number. Leadership team building is one essential step for increasing this number.
"Given the complexities of today's changing global economy, the need for strong and effective leaders has never been greater," said Marie Holmstrom, director of Talent Management and Organization Alignment at Towers Watson. "And while we are pleased to see that more employees trust and feel confident in their leaders, and that many give high marks… Continue reading →
We have made it to the final post in our annual blog recap series. This post dives into progressive leadership practices and work place culture. In a recent study that reported on the top four Human Resource concerns facing executives in 2015, attractive workplace culture, employee engagement, employee retention and successful succession leadership transitions are the top-of-the-mind concerns. This post adds considerable insight into these concerns.
The TIGERS Annual four-part recap series has broken all of this year's blogs into four categories: Polls, Research, and Surveys, Management, Leadership, and HR Issues, Employee Engagement , and Progressive Leaders and Workplace Culture. This final article focuses on Progressive Leaders and Workplace Culture, which varies in topics from employee benefit programs to future work environments to… Continue reading →
Welcome to part three of our four-part 2014 blog recap series. The past two weeks have been focused on the year in Polls, Research, and Surveys and Management, Leadership, and HR Issues. This week we are moving into Employee Engagement, which varies in topics from emotional commitment to job satisfaction to involvement.
Because employee engagement is such an important indicator of your organization's success, the TIGERS® Success Series offers seminars and workshops that give employers the tools they need to pull the potential out of team members. Outside of seminars and workshops, the following articles offer employers actionable advice to implement in the day-to-day goings on in the office. So sit back and take a look at the following articles for practical advice for… Continue reading →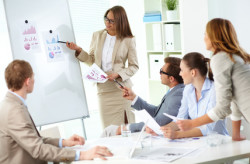 Are you tracking the trends?  Articles are popping up everywhere making business and social projections for 2015 and beyond. Two business projections I have noted  are transparency and sustainability.
Recently, the International Data Corporation (IDC) held a Web conference, which highlighted their predictions based on a new IDC Future Scape report. It featured IDC Government Insights analyst, Alison Brooks, Ph.D., among others. This conference was designed to help company leaders capitalize on emerging market opportunities and plan for future growth.
Of note in their report is an emphasis on sustainable Smart Cities where it is projected that local government will "drive more than 25% of government spending to deploy and realize the business value of Internet of Things (IoT) by 2018."
IDC reasons that several… Continue reading →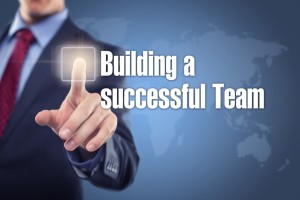 This past year has been a busy and successful one for the TIGERS® Success Series. With growing membership, a successful 6 Principles That Build High Performance Teams Leadership Clinic, team building blog and team building activities, we have high hopes for the start of 2015 and beyond.
We started the month off with part one of the 2014 four-part recap series. Last week we reviewed all of the blog articles we posted in the Polls, Research, and Surveys category.  This category focuses on 2014 surveys, polls and other research that applies to workplace culture, team building and productivity in the current economic environment.
This week we are moving onto the Management, Leadership, and HR Issues category.
This year was full of helpful articles… Continue reading →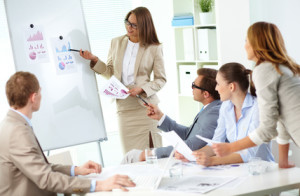 As 2014 comes to a close, it is time to reflect on all of the success we enjoyed over the past year at The TIGERS® Success Series. Our membership has grown; our team building blog is getting picked up, referenced and pinged; and the 6 Principles That Build High Performance Teams Leadership Clinic  was both an intimate learning experience for leaders and a rousing success. We are looking forward to presenting the clinic again in Baltimore, MD in May 2015. On top of that, our webinar for HR.Com  attracted more than 60 participants, and 50 percent of those participants joined us for a live chat afterward, resulting in another stellar TIGERS licensee with a veteran 25-year HR track record from the Virgin Islands. We… Continue reading →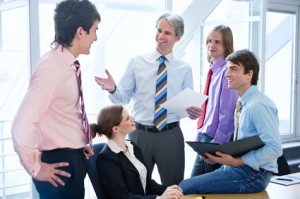 A cohesive and collaborative team are essential for your organization's success, and a new study has found that employer flexibility regarding employee work/life balance is a determining factor in employee satisfaction. Other team building ideas include striving for cohesive teams that understand the importance of personal responsibility.
Researchers from the study found that spouses hold a large investment in your employee's decision to stay, and if work is affecting family life, a discontented spouse could cause your employee to leave.
"Given the impact of employer support on worker commitment, it would behoove organizations to enact policies and procedures that support a culture giving employees flexibility to attend to a family matter. These findings underscore the importance of making sure employees are aware of workplace support,"… Continue reading →