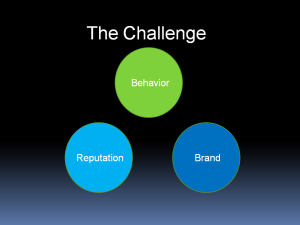 Bosses are trying to rally disengaged employees as their companies limp out of the recession.
Employees want to fire their bosses or quit.
Short term leadership decisions that punted thousands of employees into unemployment lines without regard  to refilling the ranks is now coming back to haunt boards of directors.
Leaders are scratching their heads wondering where they are going to find qualified people to fill evolving information jobs while there are not enough capable  welders to stick their ideas together.
The times — they are changing.
A study released by Hill+Knowlton Strategies shows that businesses in America – and around the world – are struggling to communicate something the company calls "character": the interaction between brand, reputation and behavior. The study examined how consumers… Continue reading →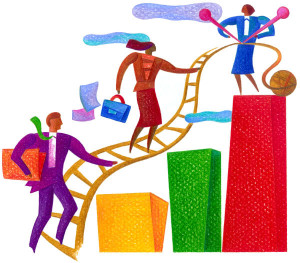 While you cannot always have a positive working environment, you will find that the more positive you are within your organization, the more positive and productive your employees will be. And by creating a positive work environment, you will also enjoy a higher employee retention rate. One way to create a positive working environment is by utilizing leadership training games and team building activities.
There are many ways to create a positive working environment for your employees, and the following articles offer many helpful suggestions on the subject: Building a High-Trust Culture #2: Invest in Respect, Creating a Company Culture of Joy, Creating and Keeping a Positive Company Culture, and Putting Employees Before Customers.
A positive working environment is extremely important… Continue reading →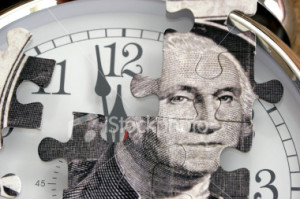 Guest post by Rob Peters
Click To Download The Info-graphic Doc21 
A 2013 Booz & Company study, Culture's Role in Enabling Organizational Change by DeAnne Aguirre, Rutger von Post, and Micah Alpern analyzes the results of a survey of 2,200 executives, managers, and employees from a broad range of companies across the world.  This research sheds light on current perceptions of organizational culture.
This study shows a widespread belief that organizational culture is a key element of company success. For example, as the authors report, Eighty-six percent of C-level executives and 84 percent of all managers and employees say culture is critical to their organizations' success, and 60 percent see it as a bigger success factor than either their strategy or their operating model.  Business leaders require a framework for… Continue reading →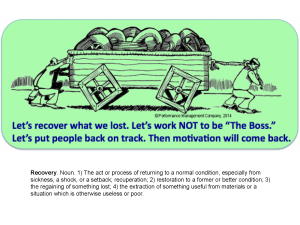 Research shows that new hires rather quickly lose that initiative and spark and that they generally regress to the average morale of the group within a short period of time (Sirota Research, 2010). In other words, they had that motivation and they lost it because of how they were managed!
So, let's talk about Recovery. If you step back from the wagon, you will see that this illustration both represents how things really work in most organizations and that it represents a whole big bunch of issues and opportunities.
Many Round Wheels are already in the wagon, so one key to identifying the issues is simple:
 Don't Just DO Something. Stand there!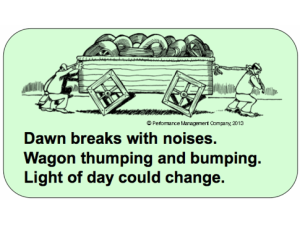 In haiku, it might read something like this:
So, this… Continue reading →
Imagine coming into work one day and hearing, "make a list of the dreams you want to achieve in your life and as a company we will help you through the process; whether it is purchasing your first home, going back to school, or and even learning a new language. Sound like something only a mom and pop boutique business could pull off? Not so! These team building ideas are easy for any business leader to implement.
JANCOA Janitorial Services, Inc. currently employs over 300 employees and through their Dream Manager Program sees annual sales exceeding $10 million with an added bonus of a 300% decrease in employee turnover. Not only is the Dream Manager Program a great icebreaker for leadership and… Continue reading →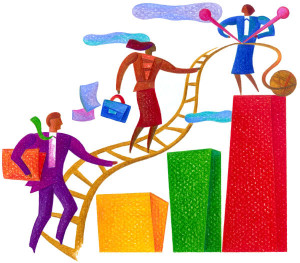 Lazy?
Over-indulged?
Spend thrifty?
Hardly!
A recent quarterly UBS Investor Watch report reveals that Millennials (individuals between the ages of 21-36) are surprisingly the most financially conservative generation since the Great Depression era. This is probably good to know for your corporate team building strategies. The report also reveals that this group of enterprising individuals shatters all stereotypes of entitlement. These hard-working and enterprising individuals aren't afraid to define success as an intricate balance of money, healthy relationships, and enriching experiences. So how do these findings transfer to the workplace? Are today's CEOs ready and "willing" to engage a workplace full of millennials by providing strong, interactive leadership and team building skills?
A vast majority of millennials in the study (69%) believe that to achieve… Continue reading →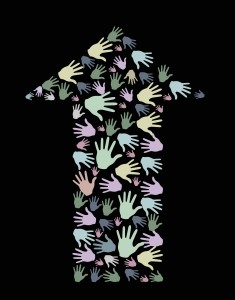 When you are looking for team building ideas for improving team interdependence, imagine stumbling across this conversation:
"Hey Bob, I'm thinking of starting a baseball team."
"Great! I know a few guys who are really good and would love to play."
"Nope. I am playing all positions – catcher, pitcher, short stop, outfield….you name it!"
What?!
Everyone knows this is an absurd scenario, so why is this archaic type of thinking still so prevalent in the workplace? When you don't have a workforce that works together, interdependence and collaboration is all but nonexistent and failure ensues…this includes individuals, organizational departments, and the company as a whole.
So what does interdependence mean? It is where members of a group or team share common goals and know that working… Continue reading →
It's a Monday morning in the year 2020 and employees are strolling into work with their cup of coffee. A solar-powered fiber optic ceiling fluctuates in color and intensity, thermally active furniture offer touch screen capabilities, and workspace layouts accommodate multi-functional purposes. Sound far-fetched?
Hardly….
The near future promises office spaces and work areas where employee comfort and health take precedence and allows for the natural progression of corporate team building.
A recent architectural design competition, Workplace of the Future, sponsored through Business Interiors by Staples and Metropolis magazine of architecture challenged architects, designers, and industry professionals to "reimagine" the work place of the future. They applied elements of natural and artificial lighting, furniture design and placement, and technology advancements to create a… Continue reading →
Have you ever heard a conversation of this nature around the company "water cooler?"
"Guess what I just found out."
"What?"
"I'm getting paid less than Joe in my department and I'm doing the same job!"
"So what are you going to do?"
"Start looking for another job."
Monster.com, the premier global online employment solution leader, recently conducted a poll regarding unfair pay practices. They asked the question, "What would you do if you found out you were being paid unfairly?" Votes were cast by Monster.com site visitors and revealed that many employees would confront their bosses and ask for a raise. However, just as many employees would not only ask for that coveted raise, but would also start looking for another job. Leadership and… Continue reading →