There is a United States skills and workforce shortage that makes it difficult for manufacturing to return to the US. From technical to leadership team development skills, the US has taken a back seat to other developed countries.
Successful workforce training models from other countries can narrow the skills gap. But other cost effective training is also available for leaders who must accomplish work through teams. The 6 Principles That Build High Performance Teams workshop and system is one example of a program currently available in the US.
While many experts have focused on the importance of educational institutions and policymakers in tackling the issue, CEOs must take a greater leadership role along with HR transformation functions so that workforce development meets production needs. For… Continue reading →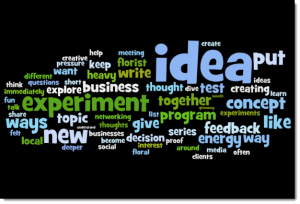 Employee retention and your organization's turnover rate are extremely important considerations for cost-effective management of your organization. Corporate team building strategies and other team building ideas are important for employee engagement, so if you are concerned about your organization's turnover rate, read on for some tips to keep your best employees engaged and invested.
Team building ideas vary, and there are many well-written articles with ideas for employee retention. This article references the following articles: Stay Interviews: Hold On To Your Best Employees for Less , One Simple Way to Reduce Employee Turnover , How to Increase Employee Retention, and 5 Ways to Keep Employees From Becoming Competitor.
Employee retention is an important cost strategy for your organization, so keeping your employees engaged and… Continue reading →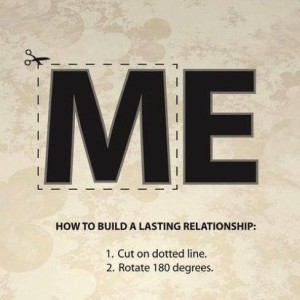 No event could ever be a one-man show. In fact, in order to run a successful event, teamwork is required. But if your organization is struggling to create a cohesive team environment, you can benefit from the expertise of a team building consultant.
Effective teams generate ideas that can facilitate successful and expertly handled team building events. If you are unsure of the benefits of hiring a team building consultant, read on to learn more. There are many great articles written on the subject, and this article references the following articles: The Secret to Lean Innovation Is Making Learning a Priority , How do you differentiate and develop talent without leaving others behind? , and Unleash Your Employees' Super Powers .
A team building consultant… Continue reading →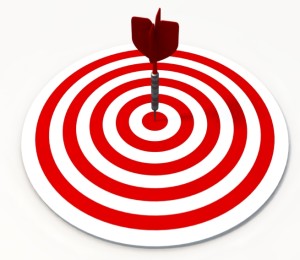 Those who are new to the leadership role, as well as many seasoned veterans, may find it difficult to provide employees with constructive feedback to boost productivity and accountability, as well as increase employee retention within their organizations. While one-on-one confrontation can be intimidating for many people, leaders and employees alike, constructive feedback is the most important tool employees can receive. This article addresses common issues that leaders face while providing feedback, and it provides tips on how to effectively provide feedback to employees.
The Internet provides a vast array of advice for new leaders on providing feedback to employees. Are Your Employees Looking for a New Job?, Tackling Problems No One Wants to Touch, Your Employees Want the Negative Feedback You Hate… Continue reading →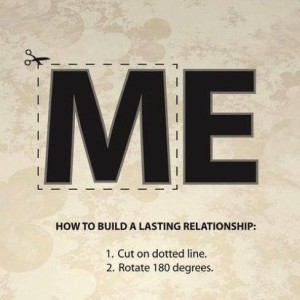 TIGERS Success Series has been projecting that millennials will change the world of work as we know it.  Work systems and management practices will become more respectful, collaborative and employee-centric with clear career paths and opportunities for employee enrichment. This is the type of team building activity the most successful companies are tackling now.
These  mission-driven management systems are changing how leaders view employees as valuable contributors rather than an expense.
These are also core values millennials have been taught in school along with the desire for work-life balance, tolerance for differences and socially responsible environmental sustainability.
Five-Year Trending Data Indicate Growing Millennial Influence in Both Sustainability and Team Building Activity

New research is shedding more light on this value system.  The good news is… Continue reading →
Guest post by Chris G. Hylton, MA
Many workplaces are organized into teams designed to help maximize productivity and effectiveness. There are countless forms of team building strategies and activities that can be applied to help almost any workplace team be more successful. But. . . have you ever considered team compensation?
Team compensation is most effective when it is applied in organizations where teamwork is critical to achieving goals. When done correctly, team compensation can help encourage teamwork and increase individual effort.
Two common forms of team compensation are profit sharing and gain sharing. Profit sharing is when employees are paid a percentage of the company's overall profits. Gain sharing is when employees are financially rewarded for pre-determined and measurable achievements that are directly… Continue reading →
Confidence in American Corporate Leaders continues to tumble.  For one reason implementing the strategies that roll of the C-suite are getting derailed by failure in deploying them.  And, workforce development planning designed to compliment strategy deployment is often not championed by the C-suite.
Despite positive gains in economic recovery, Americans remain torn on whether bold, innovative leaders or successful risk managers are the key to success in today's business environment. These are two very different leadership styles requiring different skills. Therefore, it makes good sense that both styles need steady, consistent leadership to drive the best team building event.
Success for both styles, however, depends on whether either group can implement strategy, engage employees and attract a sustainable pool of talented employees who… Continue reading →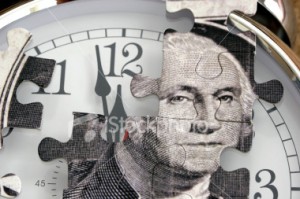 Catalyzing employees to execute strategy is a benefit TIGERS Success Series offers Licensees and leaders we serve. The development of team building activities that launch action plans and strategic team initiatives that are championed by employees is a strength and outcome.
It appears that others are now recognizing that strategy execution no longer is a push method communication from the C-suite but rather an engagement process that involves employee buy-in.
BTS, a leading strategy implementation firm, today announced the release of a research study based on a global survey of over 200 executives, senior leaders and managers conducted by The Economist Intelligence Unit. It appears that strategy execution is greatly under estimated by the C-suite.
Explore successful strategy execution drivers.
The research exposes the critical… Continue reading →
In our upcoming Webinar for HR.Com we will be talking about how to boost employee engagement the TIGERS Way by first using the TIGERS 360 Team Behavior Survey and then catalyzing employee suggestions for improving trust, interdependence, genuineness, empathy, risk and success in the workplace. It comes under the heading Talent Management and we will be demonstrating a powerful team building activity.
Here is a sneak peak at some of the data from our research.
75% of people voluntarily leaving jobs don't quit their jobs; they quit their bosses.
90% of leaders think an engagement strategy positively impacts business success, but only 25% have a strategy.
Only 40% of the workforce knew about their company's goals, strategies and tactics.
Companies with engages employees earn 2.5x… Continue reading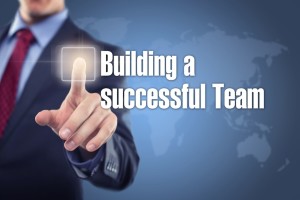 With the advent of easily accessible personal computers and reliable and swift Internet, more organizations are turning to telecommuting to fill their daily needs. But if your organization is hesitant to allow employees to telecommute, either full or part-time, the below article addresses some tips to consider to make telecommuting and team building a viable option for both employee and organization.
As more businesses allow telecommuting, more articles are written on the subject. This article references several well-written and informative articles: The Case, and the Plan, for the Virtual Company, Planning to Let Employees Work From Home? 5 Things to Consider First, How Virtual Teams Can Create Human Connections Despite Distance, More Evidence It's a Mistake to Make Employees Work in the… Continue reading →