Team building tips for better productivity and happier employees vary greatly, but one effective strategy that your organization may overlook is employee volunteerism.
Getting employees away from their desks and out into their communities is good for everyone involved, and it gives your employees the sense that they are part of something greater. The following articles offer effective team building tips to get employees excited about volunteering: How to Create Meaning at Work When the Outcome Isn't Always Meaningful, The True Value of Employee Volunteerism, and Getting Employees to Volunteer and Give.
Implement some of the following team building tips within your organization to promote volunteerism among your employees.
Help employees find their "meaning." According to How to Create Meaning at Work… Continue reading →
The 19th annual federal CFO Survey conducted by AGA in partnership with Grant Thornton LLP is in, and according to participants, declining budgets, recruitment and retention and a range of financial management crises are key risks for an organization's success. Risk management, analytics, leadership transparency, shared services and workforces were the five major themes that emerged from the 2014 CFO Survey, and in all areas, participants believed that leadership transparency was vital. This year's results also show a greater acceptance of the mandate to accelerate adoption of shared services.
"It's encouraging that CFOs embrace the continual expansion of transparency expectations," said Ann M. Ebberts, AGA Chief Executive Officer. "They agree shared services and the Digital Accountability and Transparency Act (DATA Act) will help agencies improve… Continue reading →
The results of the Globoforce  2014 UK and Ireland Workforce Mood Tracker survey are in, and the survey found that organizations that encourage a sense of belonging  and workplace friendships among employees enjoy higher employee retention rates and engagement. Through corporate team building tactics, leaders can foster these relationships among their employees.
"This year's survey shows that organizations would benefit greatly from celebrating their employees' dedication to the company, as well as the strong bonds people form while at work," said Derek Irvine, vice president of customer consulting and strategy at Globoforce. "While many may claim that they do not have friends at work, perhaps if they were given the opportunity to see the impact they have made on their colleagues, their opinion would differ."… Continue reading →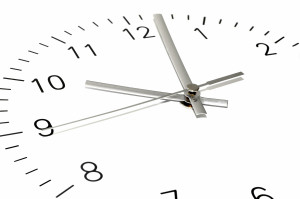 Meetings are regularly held within organizations across all industries, and they are a good way to communicate goals and share ideas with team members. But ineffective meetings lead to a loss of productivity, costing your organization valuable time and money. With a few team building strategies, you can increase the effectiveness of your meetings.
Sharing information is essential for your organization's success, and one way to do that is through meetings. The following articles offer some team building strategies for effective meetings within your organization: 10 Reasons Why Effective Meetings Are So Important, 5 Ways to Make Meetings Work for You and Your Team and Principles for Effective Meetings.
Meetings are a great way to share information through all levels of leadership within… Continue reading →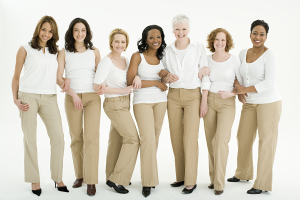 The gender gap is the difference between the number of men and women in leadership roles, as well as how they are perceived in those roles. Men hold a disproportionate number of leadership roles in many industries, but there are many team building initiatives that you can implement to start to close the gap.
Closing the gender gap is a complex issue, and there are many articles written on the subject. This article references the following articles: Why Women are Better Managers than Men, The Gender Divide and the Traits of Effective Leadership: Who Comes Out on Top?, Closing the Gender Divide: Why Confidence and Leaning In Alone Won't Cut It, and A Hackathon Designed By Women, For Women, To Solve The… Continue reading →
With Millennials entering the workforce, it is imperative to learn what makes this new generation of employees tick, what is going to keep them wanting to work for your organization, year after year, and what team building ideas you should implement now to garner the most success in the future.
Finding team building ideas to engage and inspire employees is a widely explored topic, and the TIGERS Success Series explored the topic in March 2014 with the article, Employee Benefits Program "Dream Manager" is Revolutionary Among Team Building Ideas. Along with the following articles from other sources, this article offers some insights and team building ideas for leaders on keeping team members satisfied within your organization: Hired Today, Gone Tomorrow,… Continue reading →
Guest Contributor to the TIGERS Den, MICHAEL D. LANG, J.D.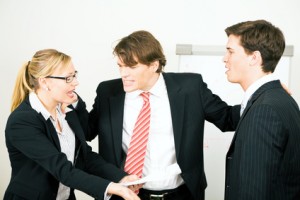 Two weeks ago you assigned a project to Anne and Hank; it is due in 4 days. They will be evaluated on the overall project, without considering their individual contributions. Anne comes to you with the following complaint about Hank:
She completed her portion (the power point slides) last week; Hank hasn't done a thing (the financial reports). Anne has repeatedly reminded Hank about the deadline. Their pieces need to be combined into a single presentation. Hank's response to these frequent reminders ranges from ignoring Anne to shutting his office door in her face.
Every day as a manager you confront conflicts such as the one involving Hank and Anne. How do you handle these… Continue reading →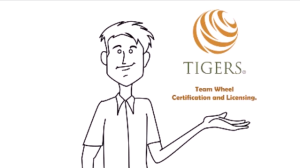 Team building is one of the top strategies for successful execution of tasks, goals, changes and more within your organization, but your company's culture is the foundation for these activities to be effective. Because culture is so essential for success, Glassdoor.com ranks companies based on their culture and values.
Glassdoor.com allows employees to provide unsolicited comments and reviews for organizations across all industries, and it bases its ratings on employee opinions regarding the work environment, as well as the approval ratings of CEOs. Job satisfaction, company culture, work-life balance, corporate values, compensation and benefits are also included in the ratings.
There are many other articles written on the importance of company culture, and this article references the following articles: 3 Subtle Ways to Create a… Continue reading →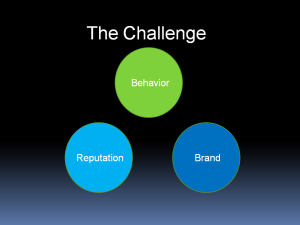 There are so many popular ideas circulating with regard to how to develop an attractive work culture. Many team problem solving activities offer solutions.  For example, advocates of "emotional intelligence" offer good advice. Colleagues working to improve "trust" globally share excellent ideas. Culture "change agents" serving to improve workforce culture strive to connect values with behavior demonstrations and certainly have a dog in the fight.
Now there is a first-of-its-kind new analysis that links global practices to workforce attractiveness outcomes and calls for new approaches. The problem I have with this new report is that it isn't really an eureka moment.
According to the research, women continue to be underrepresented at most levels in the workforce and are not progressing in their careers. Despite modest… Continue reading →
While most people likely view trust as one of the key factors to a well-functioning workplace, according to the Towers Watson Global Workforce 2014 study, only 55 percent of respondents hold trust and confidence in their leaders. While this is a significant increase from 47 percent in 2010, 55 percent is still a relatively low number. Leadership team building is one essential step for increasing this number.
"Given the complexities of today's changing global economy, the need for strong and effective leaders has never been greater," said Marie Holmstrom, director of Talent Management and Organization Alignment at Towers Watson. "And while we are pleased to see that more employees trust and feel confident in their leaders, and that many give high marks… Continue reading →